TABS Blog
The Bible Critic's Chumash
ALL NEW! TheTorah.com has partnered with ArtTroll Publishers to create the perfect scholarly synagogue companion.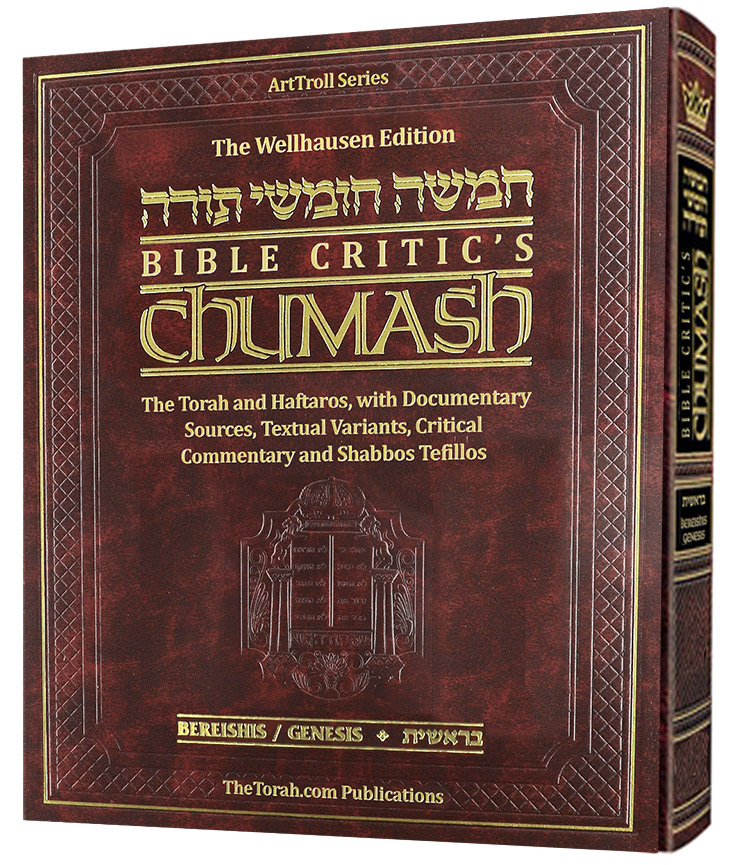 The Bible Critic's Chumash is a set of five beautifully-set volumes of the Pentateuch (six-volume Hexateuch also available), with the text of the Torah lovingly marked to show Documentary and Supplementary sources. Features textual variants (MSS, DSS, LXX, XXL and more), parallels from the ancient Near and Far East, and inspiring commentary from your favorite academic Bible scholars. Includes the shortest halachically acceptable Shabbos davening (all nuschos). Complementary generic dust cover for covert reading available on request. Pre-order your copy today!
---
We dream of being able to actually publish a scholarly Chumash like this one day. But in the meantime, you can support our current work. Purim sameach!
TheTorah.com is a 501(c)(3) nonprofit organization.
We rely on the support of readers like you. Please support us.
Footnotes
View Footnotes
Rabbi David D. Steinberg is the co-founder and director of TheTorah.com - Project TABS. He learned in Manchester Yeshiva, Gateshead Yeshiva, and Mir Yeshiva. Steinberg took the Ner Le'Elef Rabbinical Outreach training course and moved to Huntington, NY in 2002 to work as an outreach rabbi for the Mesorah Center. In 2007 he joined Aish Hatorah NY as a Programs Director, managing their Yeshiva in Passaic and serving as a rabbi in their Executive Learning program. In 2012, he left his rabbinic post to create TheTorah.com.