Edit article
The Bible, an "Axe for the Frozen Sea Inside Me"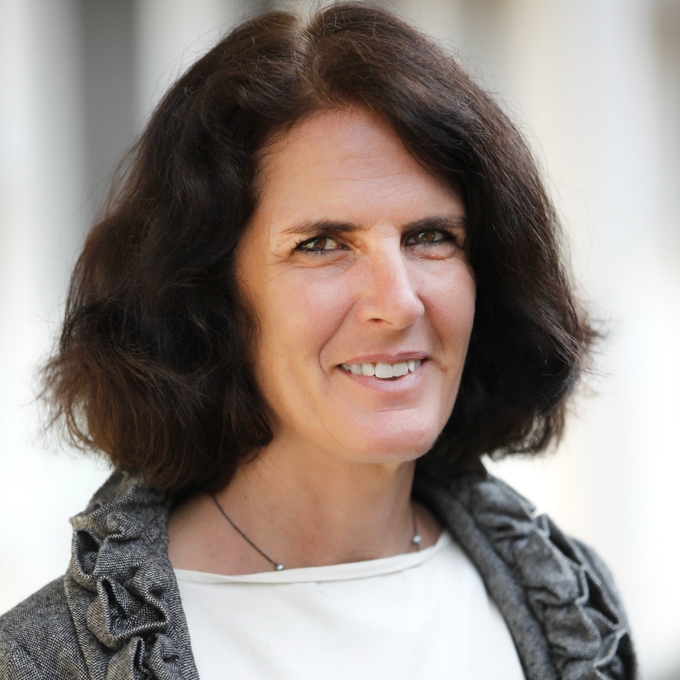 I first encountered Bible at the age of twenty-two when I was learning Hebrew and picking grapefruits on Kibbutz Ulpan in the Northern Galilee. I remember being stumped by the absence in modern Hebrew of the verb "to be" in the present tense. One can't say "she is tall" or "he is healthy", but rather one says: "she—tall [היא גבוהה]" or "he—healthy [הוא בריא]" (without the copula). To the naïve ear, this was odd!
When studying Tanakh with another Kibbutz volunteer— a devout Christian from Denmark named Lars— I came across the Burning Bush passage in Exodus for the first time. At that moment, the beauty and depth of Hebrew, Torah, and Judaism all came together in one epiphany. In that biblical passage, Moses asks God: What shall I tell the Israelites when they ask what Your name is. God answers: "'Ehiyeh 'asher 'Ehiyeh… so say to Israel: 'Ehiyeh has sent me to you'" (Exod. 3:14). Commonly rendered "I am that I am" or "I will be that I will be," it is, in fact, profoundly untranslatable. And this revelation about God's being or presence sheds light on the meaning of the Tetragrammaton, YHWH, the ineffable name.
I decided from that moment that I would dedicate myself to learning Hebrew, Torah, and Judaism; to live and breathe and think in this language. This was home! So I moved from the citrus groves to Jerusalem and began my studies in earnest.
At that time, I knew nothing about Judaism or Torah, let alone Bible scholarship. Raised in a secular assimilated home, I never attended Sunday school or set foot in synagogue. My parents were anti-religious—my mother, a rebel from her fundamentalist Christian missionary family, my father, a humanist and iconoclast.
While my father returned to his Jewish roots after the Six Day War, it was perhaps a little too much a little too late. He brought us all to Israel in the winter of 1973-'74, and again during his sabbatical four years later, but we did not have much grounding in the tradition for his newfound commitment to find a hold. Nevertheless, I returned to Israel as an adult and found my own path back to Judaism through love of the Hebrew language, the music of synagogue, and the vibrancy of the Jerusalem community in the late '80s; eventually I underwent an Orthodox conversion.
I started studying Torah (including Tanakh, Mishnah, Halacha, and Talmud) at Pardes and eventually moved to the Beit Midrash world of women's learning at MaTaN (Machon Torani leNashim). I learned with some of the best teachers Jerusalem had to offer, both through their writing and in person: Nechama Leibowitz and Bryna Levy, Mordecai Breuer and Yoel bin Nun. Avivah Zornberg became my "Rebbe" (or Rabbah), I her ḥassidah (devout student).
In the women's Beit Midrash world, the window into Tanakh was primarily through the lens of the medieval exegetes and midrash rather than critical scholarship. Yet I have maintained a "barefoot" approach to reading (קריאה יחפה, a term coined by Ruth Calderon, the founder of the pluralistic Beit Midrash, Elul)—that is, the unadulterated encounter with the biblical text without any rabbinic overlay. I love literary interpretations, with the emphasis on character and narrative structure, attuned to inner-biblical resonances rather than historical contextual reading strategies, my formative tool kit the concordance.
I went on to pursue an M.A. in Jewish Studies at MaTaN, where I had the privilege of studying with Adele Berlin while she was working on her commentaries on Esther and Lamentations. I then set out to pursue a doctorate in midrash in the department of Hebrew Literature at the Hebrew University of Jerusalem where I mastered the midrashic corpus, read manuscripts on microfiche, and agonized for days over a footnote. I studied with Yair Zakovitch and Avigdor Shinan, among others, and completed my doctorate on Pirqe deRabbi Eliezer (a mid-8th c. midrash) under the supervision of Jacob Elbaum. But I never lost my love of Tanakh.
When I became a professor in the academy, I had to acquire new windows through which to engage with the Hebrew Bible. I read omnivorously. The Anchor Bible commentary became a mainstay; the BDB (lexicon of the Hebrew Bible) my buddy. Today I teach critical reading strategies in my introductory Bible classes, but my love of Torah comes from a deep abiding respect for the tradition: the way the midrash mines a word for all its resonances, the debate between Rashi and Ramban over chronological order, Ibn Ezra's grammatical erudition. Each lens into the Hebrew Bible renders a different perspective, highlights different nuances.
Has critical biblical scholarship affected the nature of my religious beliefs and behavior? I would be disingenuous to say "not at all." In so far as I find myself an academic in a pluralistic milieu, I have come to question the absolute authority of tradition over my life. I no longer hold Orthodoxy (from the Latin, ortho-doxus, "right in religion or belief"), to be the one straight path.
I am still observant but not strident. I attribute my openness to the understanding that the biblical text can be read in many ways. It has been a long circuitous path but that original wonder in my engagement with the Hebrew Bible still resides in me. Franz Kafka once wrote, that "a book must be the axe for the frozen sea inside us." Not all books can be, but certainly "the Great Book" has and continues to be that axe for me.
TheTorah.com is a 501(c)(3) nonprofit organization.
We rely on the support of readers like you. Please support us.
Published
May 19, 2021
|
Last Updated
September 30, 2023
Footnotes
View Footnotes
Prof. Rabbi Rachel Adelman is Associate Professor of Hebrew Bible at Boston's Hebrew College, where she also received ordination. She holds a Ph.D. in Hebrew Literature from the Hebrew University of Jerusalem, and is the author of The Return of the Repressed: Pirqe de-Rabbi Eliezer and the Pseudepigrapha (Brill 2009), based on her dissertation, and The Female Ruse: Women's Deception and Divine Sanction in the Hebrew Bible (Sheffield Phoenix, 2015), written under the auspices of the Women's Studies in Religion Program (WSRP) at Harvard. Adelman is now working on a new book, Daughters in Danger from the Hebrew Bible to Modern Midrash (forthcoming, Sheffield Phoenix Press). When she is not writing books, papers, or divrei Torah, it is poetry that flows from her pen.
Essays on Related Topics: