Edit article
The Bible Critic's Chumash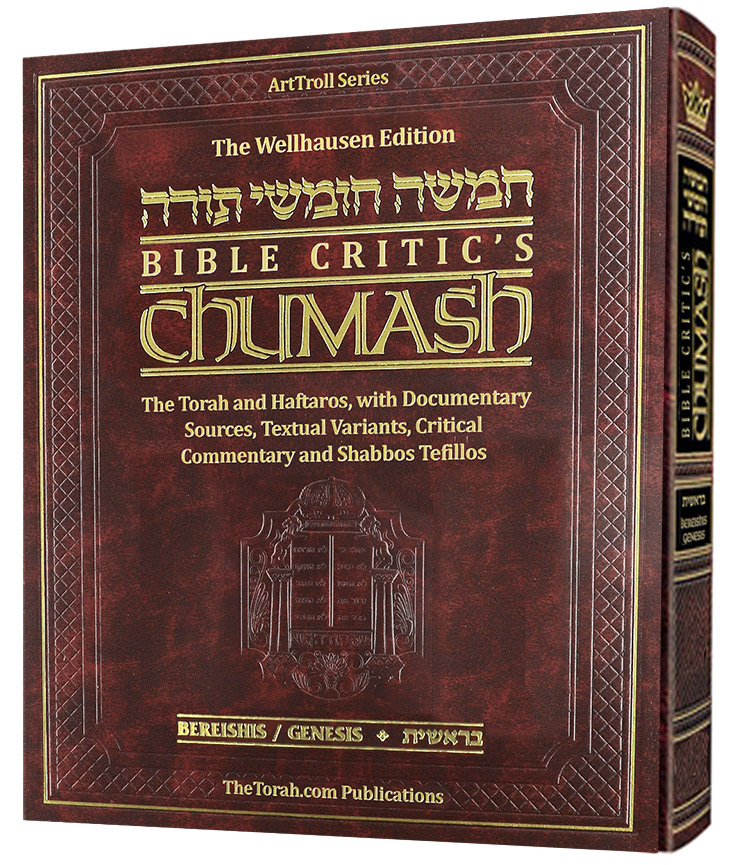 The Bible Critic's Chumash is a set of five beautifully-set volumes of the Pentateuch (six-volume Hexateuch also available), with the text of the Torah lovingly marked to show Documentary and Supplementary sources. Features textual variants (MSS, DSS, LXX, XXL and more), parallels from the ancient Near and Far East, and inspiring commentary from your favorite academic Bible scholars. Includes the shortest halachically acceptable Shabbos davening (all nuschos). Complementary generic dust cover for covert reading available on request. Pre-order your copy today!
---
We dream of being able to actually publish a scholarly Chumash like this one day. But in the meantime, you can support our current work. Purim sameach!
TheTorah.com is a 501(c)(3) nonprofit organization.
We rely on the support of readers like you. Please support us.
Published
February 21, 2021
|
Last Updated
August 8, 2023
Footnotes
View Footnotes
Essays on Related Topics: