David D. Steinberg is the director of Project TABS - TheTorah.com since its inception in December 2012. Born in Bnei Brak, Israel, David spent his teen years in Manchester, England. He learned in Manchester Yeshiva under the tutelage of Rav Yehuda Zev Segal zt"l followed by Gateshead Yeshiva in Newcastle, England. He then returned to Israel and learned in Mir Yeshiva, Jerusalem. David learned in Kollel for several years while concurrently taking the Ner Le'Elef Rabbinical Outreach training course. In 2002 he moved to Huntington, NY to work as an outreach rabbi for the Mesorah Center. In 2007 he joined Aish Hatorah NY as a Programs Director. His responsibilities included managing their Yeshiva in Passaic, NJ and serving as a Rabbi in their Executive Learning program. He later left his rabbinic post to create TheTorah.com.
Marc Zvi Brettler is Bernice & Morton Lerner Professor of Judaic Studies at Duke University, and Dora Golding Professor of Biblical Studies (Emeritus) at Brandeis University. After graduating from the Yeshiva of Flatbush in New York, he studied at Brandeis University under Professor Nahum Sarna and at the Hebrew University in Jerusalem. In addition to his academic writings on biblical historical texts, biblical metaphors and other topics, he is committed to making academic biblical scholarship accessible to a broader public, as seen in his How to Read the Jewish Bible, and The Jewish Study Bible, co-edited with Adele Berlin. He recently co-authored The Bible and the Believer: How to Read the Bible Critically and Religiously, which suggests that academic biblical study and Jewish observance are fully compatible. A member of the American Academy of Jewish Research, he is currently engaged in writing a section of a commentary on the book of Psalms for the Jewish Publication Society.
Zev Farber holds a Ph.D. from Emory University in Jewish Religious Cultures (Hebrew Bible focus), an M.A. from Hebrew University in Jewish History (biblical period) and a B.A. in psychology from Touro College. He also holds ordination (yoreh yoreh) and advanced ordination (yadin yadin) from Yeshivat Chovevei Torah (YCT) Rabbinical School. He is the editor of Halakhic Realites: Collected Essays on Brain Death (Maggid Press) and the author of Images of Joshua in the Bible and Their Reception (De Gruyter, BZAW 457).
Dr. Shai Secunda – Fellow & Editor, TheGemara.com
Shai Secunda is a Martin Buber Society fellow at the Hebrew University of Jerusalem, where he lectures on rabbinic literature and comparative religion. He is a founder and co-editor of the Talmud Blog. His first book, The Iranian Talmud: Reading the Bavli in its Sasanian Context was published by UPenn press in 2013. His forthcoming book, Like a Hedge of Lilies: Menstruation and Difference in the Talmud and its Sasanian Context explores the development of the laws of menstruation in the Babylonian Talmud against approaches to menstrual impurity held by Babylonian Jewry's neighbors.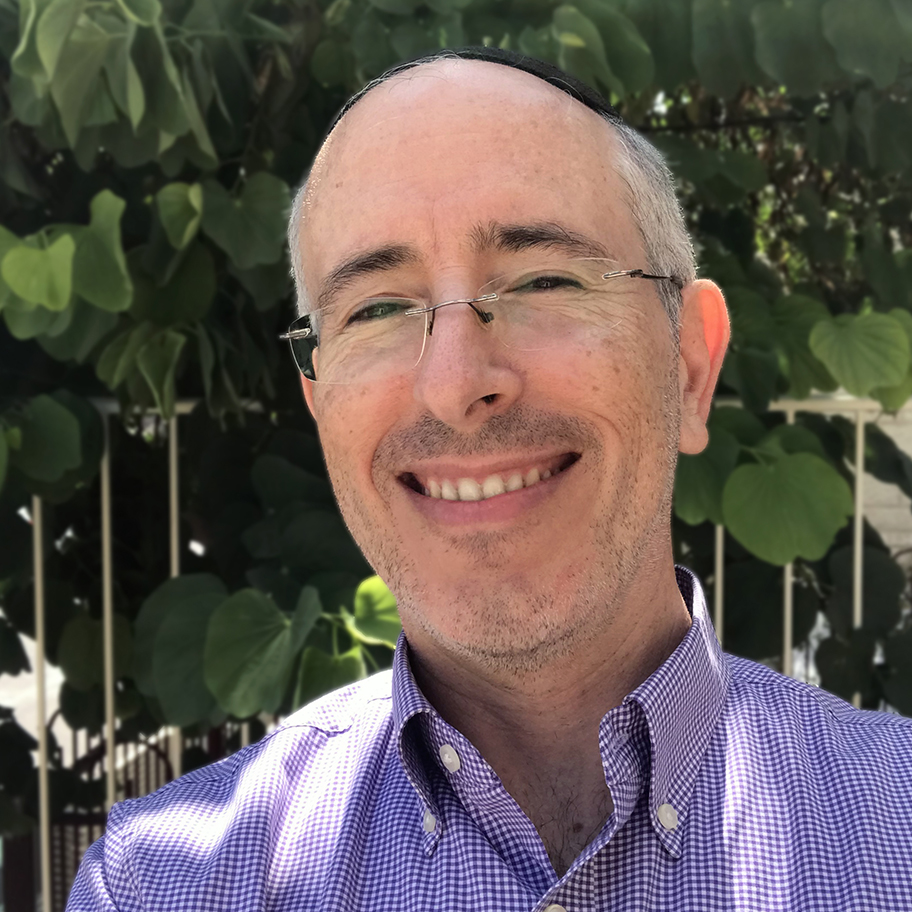 David Bar-Cohn is completing M.A. studies in Bible at Bar-Ilan University, where he is writing his thesis on purification rites in the Priestly Torah. He is the author of Ohr HaShachar: Torah, Kabbalah and Consciousness in the Daily Morning Blessings (Urim, 2014), an analysis of the birkhot hashachar prayers, as well as the article "Shemini Atzeret: Redacting a Missing Festival into Solomon's Temple Dedication," (TheTorah, 2019). David also holds an M.A. in Clinical Psychology and received semikha in Yoreh De'ah in 2008.
Eve Levavi Feinstein holds a Ph.D. in Hebrew Bible from Harvard University and currently lives in Palo Alto, CA, with her husband, Efraim, and their two children. Eve grew up in New York City, where she attended Ramaz. She later went Brandeis University, where she majored in Near Eastern and Judaic Studies with a concentration in the Bible and the ancient Near East. Her first book, Sexual Pollution in the Hebrew Bible (Oxford University Press, 2014), explores the Bible's use of purity and contamination language to describe sexual relationships. She has also written articles for Jewish Ideas Daily and Vetus Testamentum.
Learn more about our Authors.